SYDNEY ROOF PTY LTD
PORTFOLIO – GALLERY
New Metal Roof
Metal Roof Repair
New Tile Roof
Tile Roof Repair
Leak Repair Etc
Metal Flashing Repair – Glebe Sydney
Flashing Repair on Substandard Ducting Repair – South Central Sydney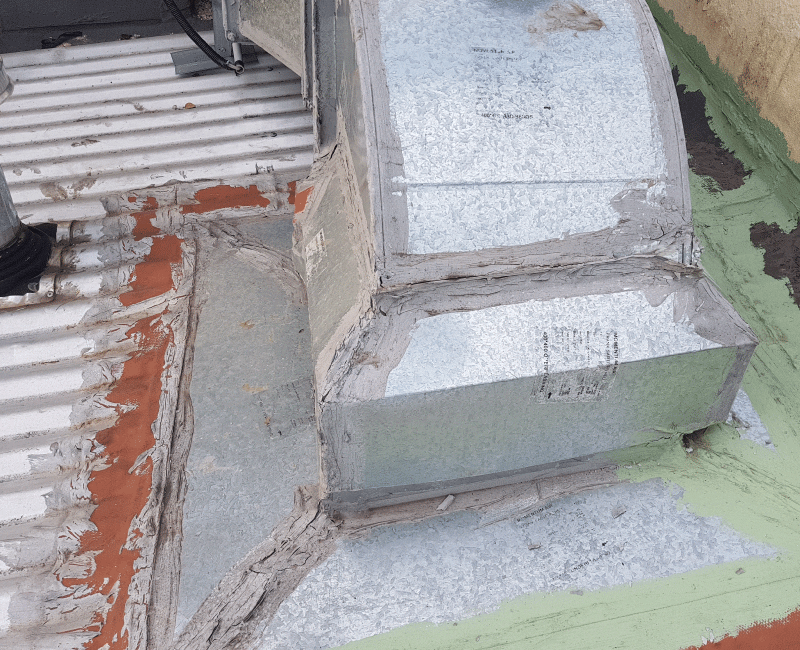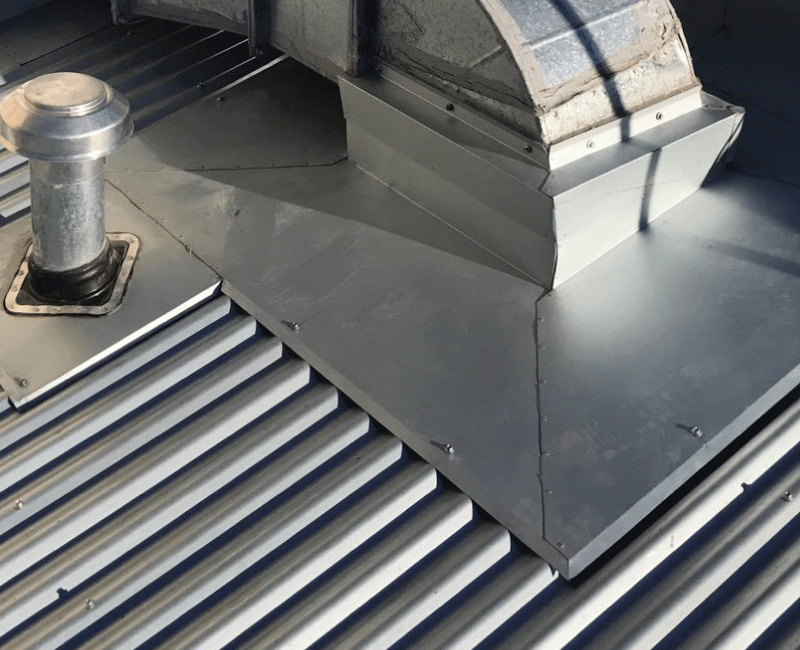 Roofing Replaced
New Metal Roof

New Flashing Installed

New Solar Roof Vent

New Velux Skylight

100% Debris Removal
Flashing Repair Glebe – When the customer called us they wanted a complete re-roofing of their metal roof and all of its components. 
The pictures above show the air ducting component and the substandard flashing repairs from the previous tradesmen who did this job. Other components we replaced include a Velux skylight, a solar powered roof vent, wall, and parapet flashing among other smaller components.
Replacement Metal Roof – Killarney Heights Sydney
Replacing Rusted Metal Roof Norh Shore Sydney – Metal Clip Lok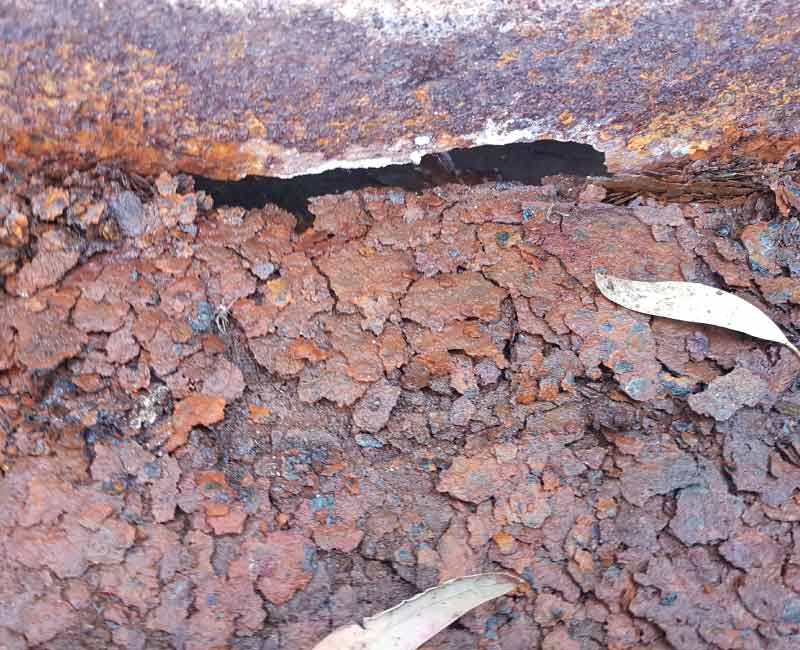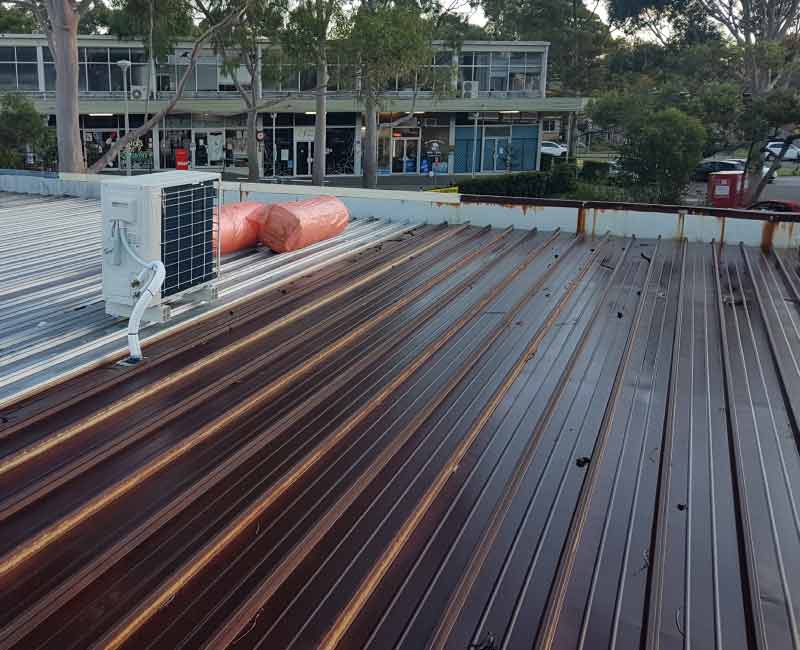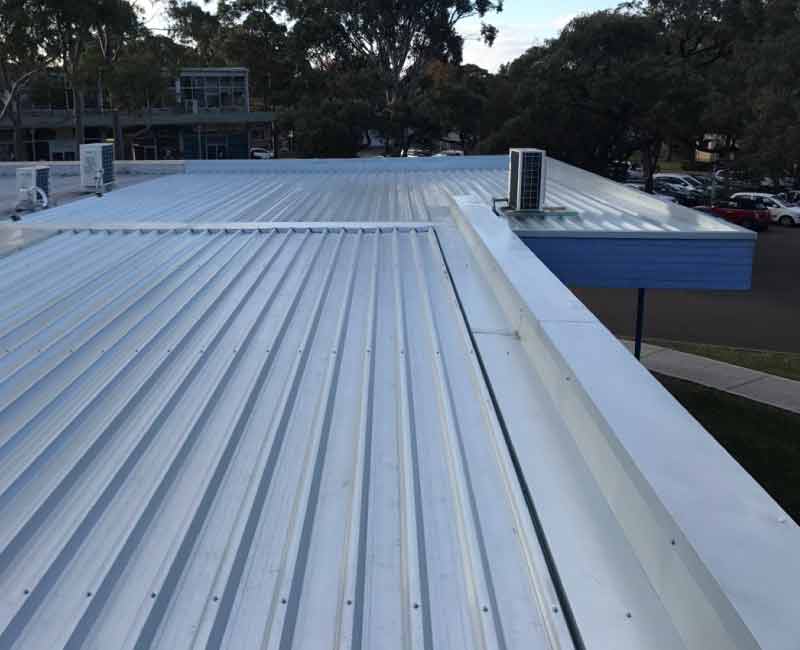 The Commercial Business
(Talking Heads Cafe)
Owners wanted us to replace the rusted roof and box gutters on this North Shore Sydney Building. 
One of the of the owner's main concerns was the continuation of business without disruption. We Honoured that and finished the whole project within 3 continuous days without disturbing trade. The customers were very happy with the whole experience and of course the results. All issues resolved.
New Metal Roof – Randwick Sydney
Removing Asbestos Shingles and Replacing with New Colorbond Custom ORB Metal Roof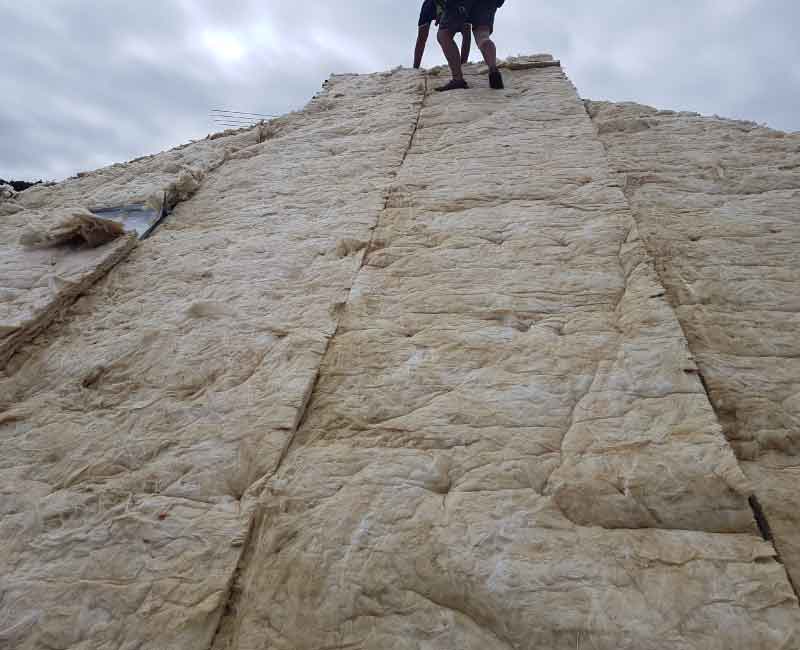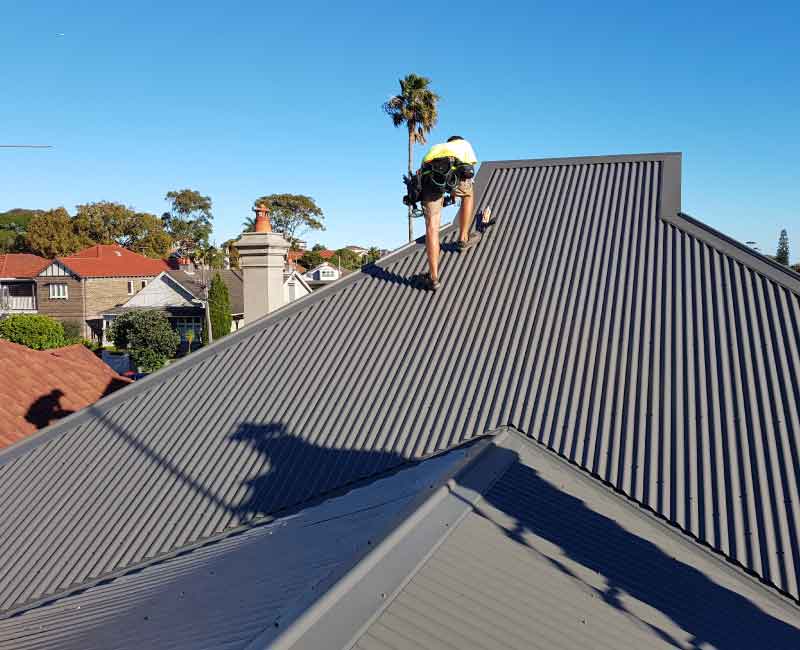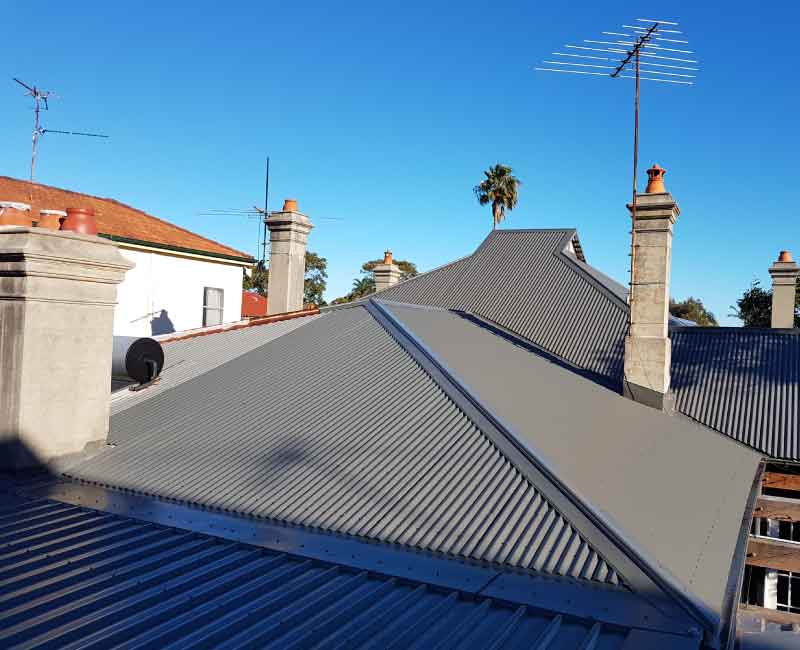 On this job in Randwick, we were called out to remove asbestos shingles and replace the roof with new Colorbond Metal Roofing.
Asbestos roofing is one of the most toxic and therefore most challenging roofing materials to remove for what are now obvious reasons. We overcame the inherent challenges on this job and after our professional demolition and debris removal, installed a beautiful Colorbond roof in a traditional woodland grey look. The Customers could not have been more pleased with the results and especially with our process. The Asbestos was removed and disposed of practicing the highest Work Cover and EPA guideline standards and the new roof was installed with the greatest professionalism. 
New Metal Roof – Vaucluse Sydney
New Metal Roof on Home Extension with Custom Skylight Eastern Suburbs Sydey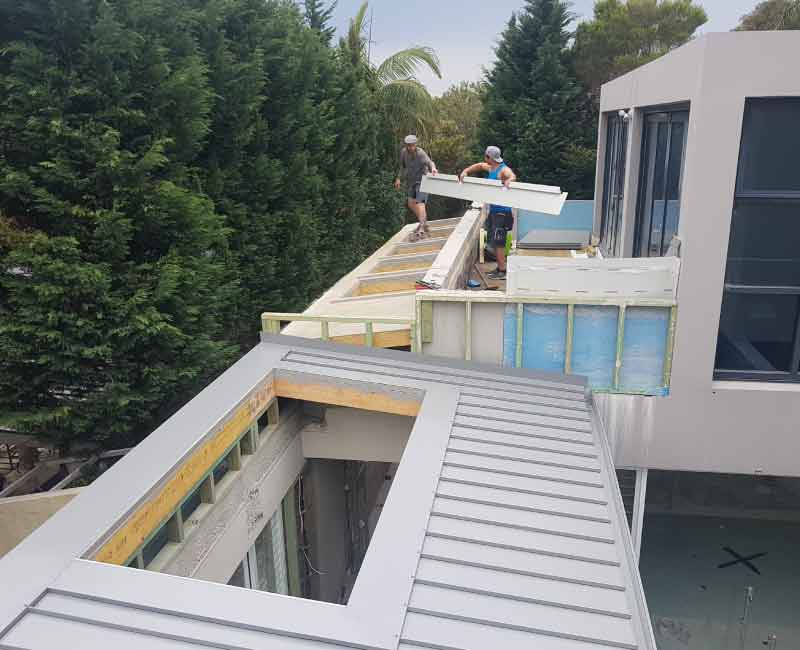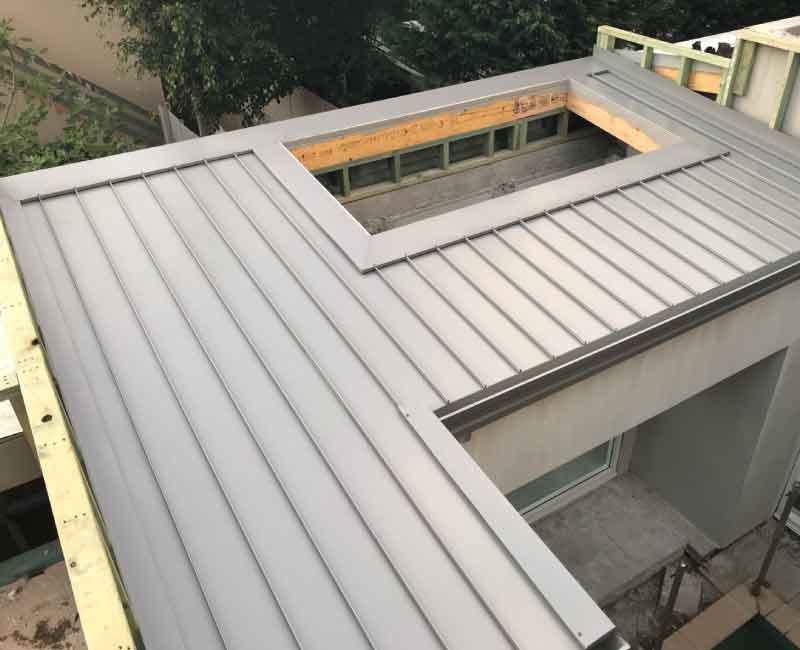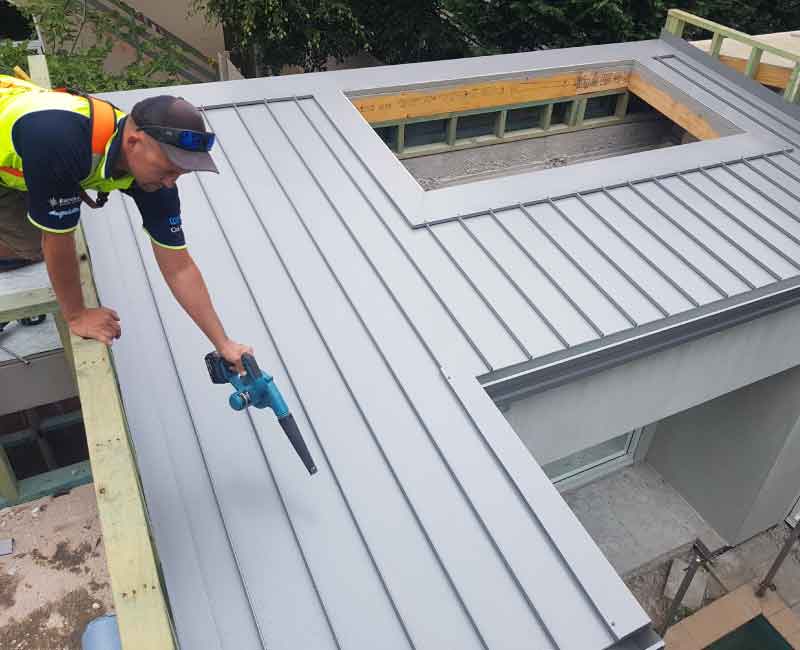 This job in Vaucluse involved us installing a new Colobond snap-loc roof from Colobond's Metalic Range. 
There were design accommodations for a bespoke skylight. This was a simple job for us that required some finicky detailing. The customer was happy with the results and we were too.
Polycarbonate Roofing – Dulwich Hill Sydney
Polycarbonate Roof Installed on a New Home in the South West of Sydney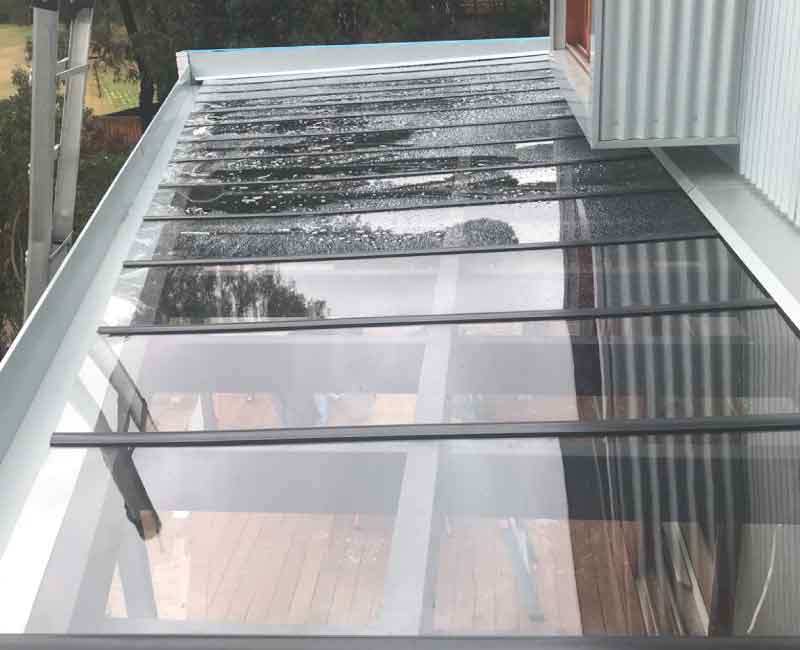 Polycarbonate Roofing
Polycarbonate Installation

Polycarbonate Roof Sheeting

Flat Polycarbonate Roof

UV Polycarbonate Roofing

100% Debris Removal
New Awning Roof – We installed a 4 millimeter solid polycarbonate roof on a new build. It's very much a glass look and lightweight clear roofing system. This polycarbonate product has a 99.9% UV protection rating. It also has excellent light transmission. It has a 10-year warranty against hail damage for hailstones measuring up to 25 millimeters in diameter. This product comes in a variety of colours and light transmissions. The customer was very pleased with the results.