Portfolio / Gallery – New Roof Installation & Repairs
New Metal Roof Replacement – Inner West Sydney
Old Defective Tile Roof Removed and Roof Structure Re-Pitched for New Colobond Roof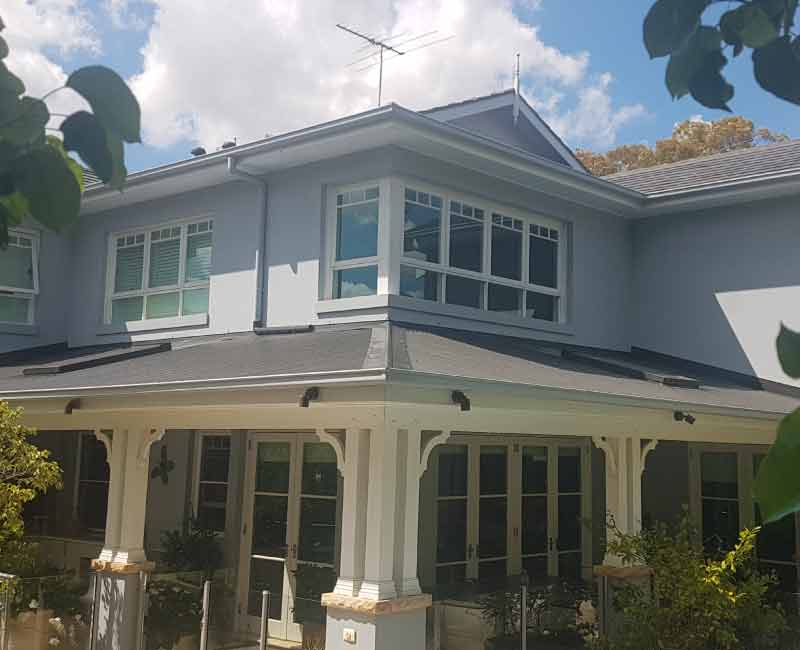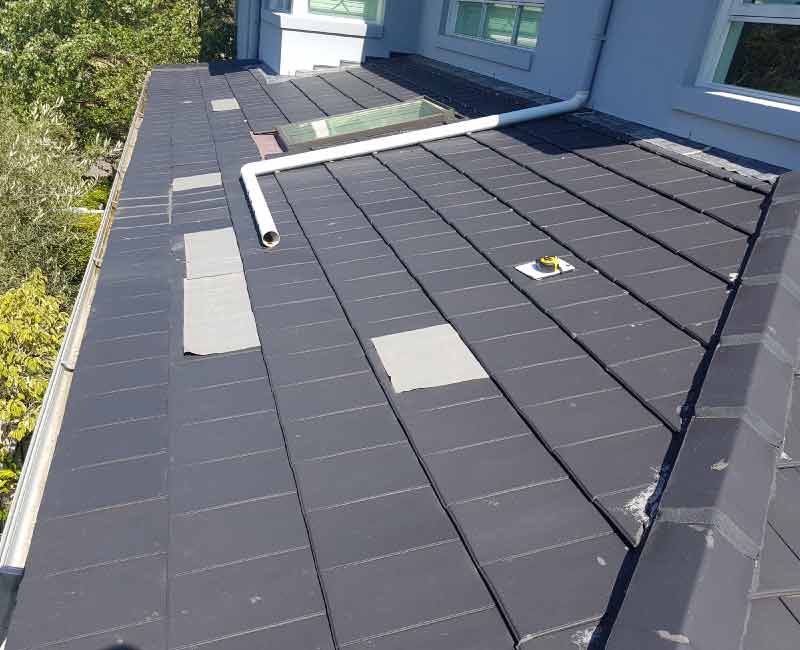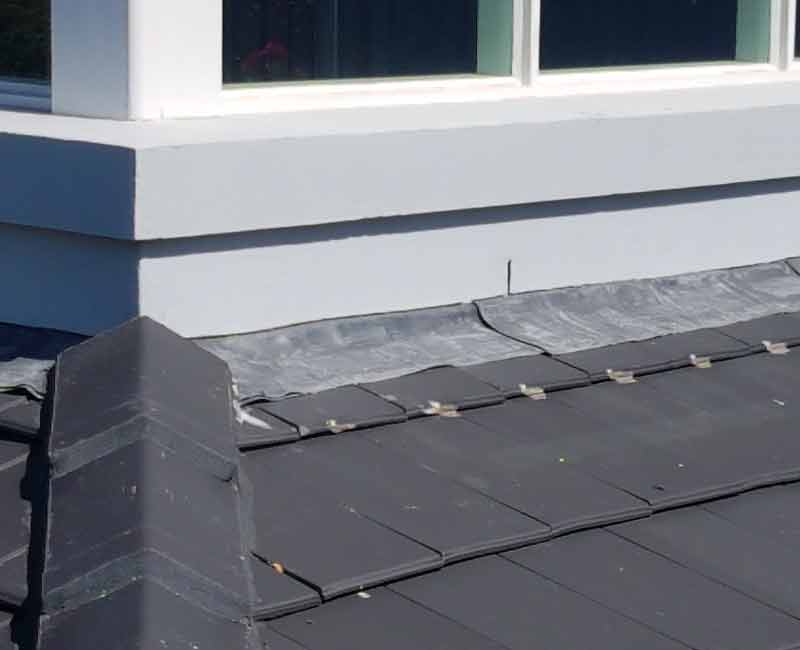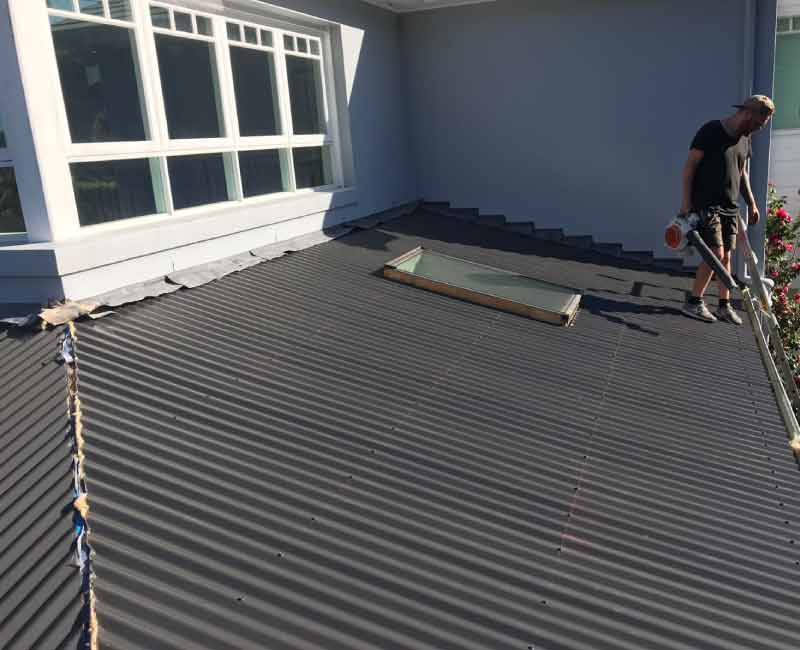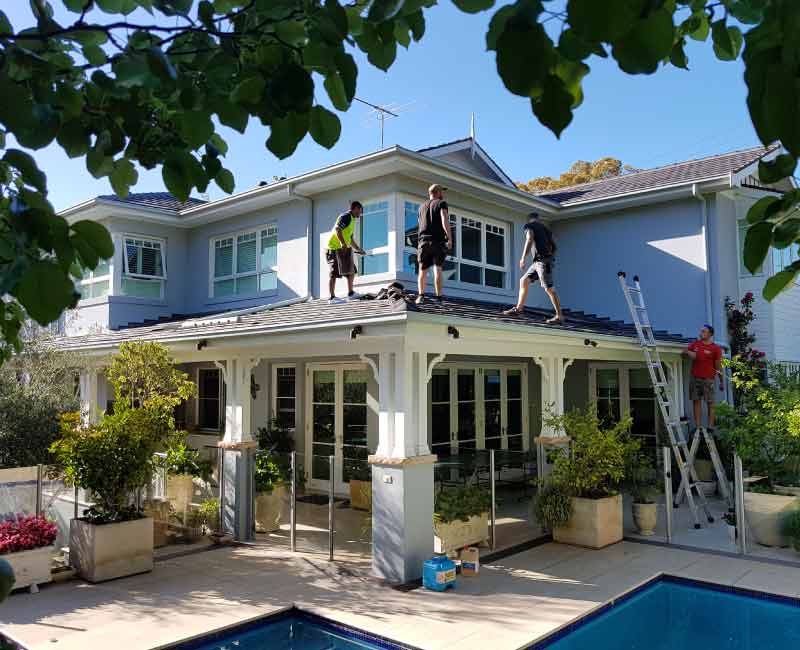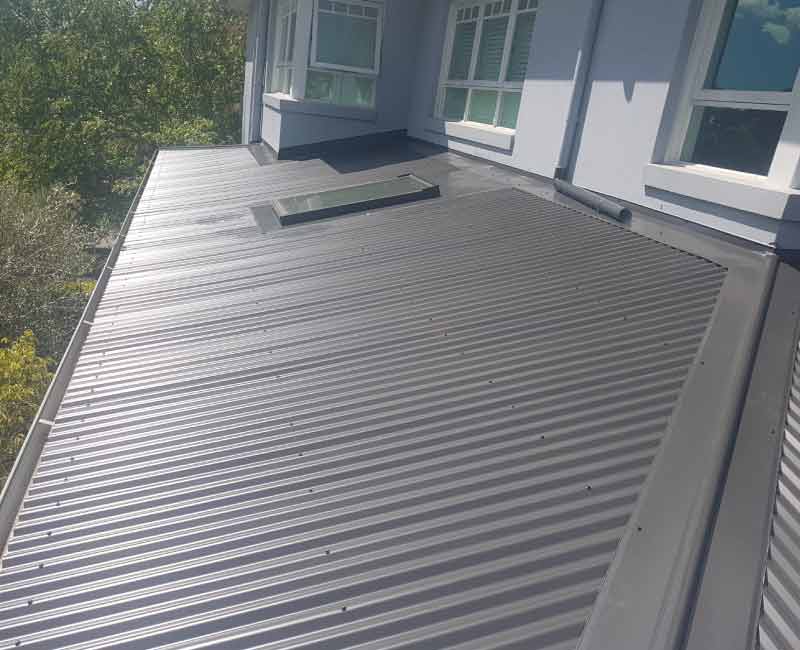 Replacing Old Tiled Roof and Installing New Metal Roof
Problem: Sydney Roof was asked to investigate a problem leak in a tiled roof.
Cause of the leak was that the builder had installed roof tiles on a structure with an insufficient pitch.
Solution: Remove all roof tiles and install a new Colorbond Custom Orb roof, Monument in colour.
We colour matched the new Colorbond roof to match the tiled roof and installed new insulation in the process.
We also installed all new components such as new flashing and new skylight flashing to finish off a beautiful new roof.
Problem solved permanently and professionally with minimal disruption.
New Copper Downpipe Woollahra Sydney
Roof Plumbing and New Downpipe Installation and Guttering cleaned out.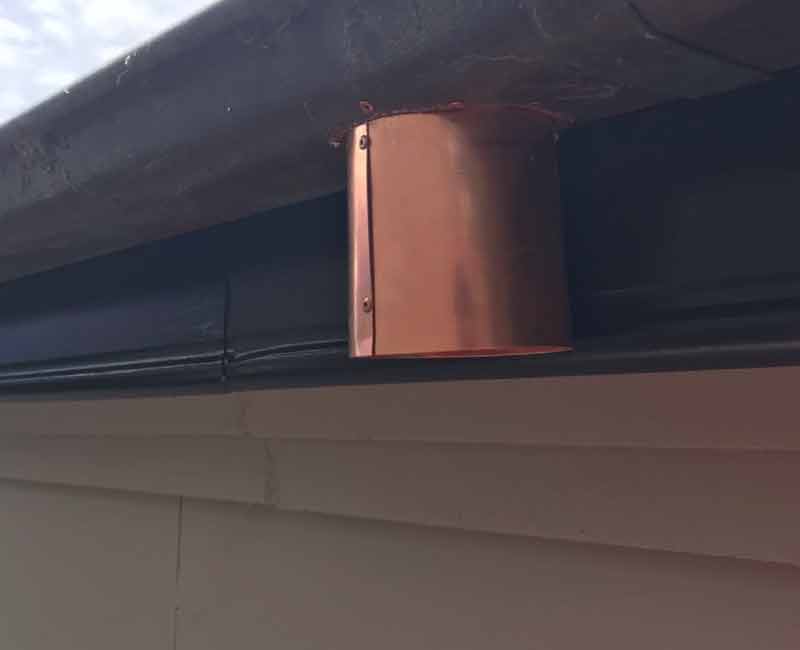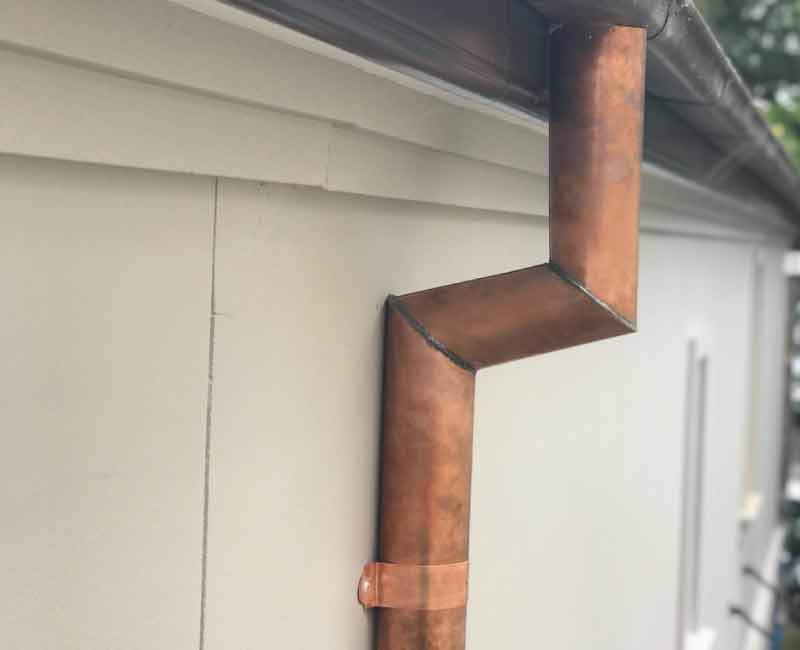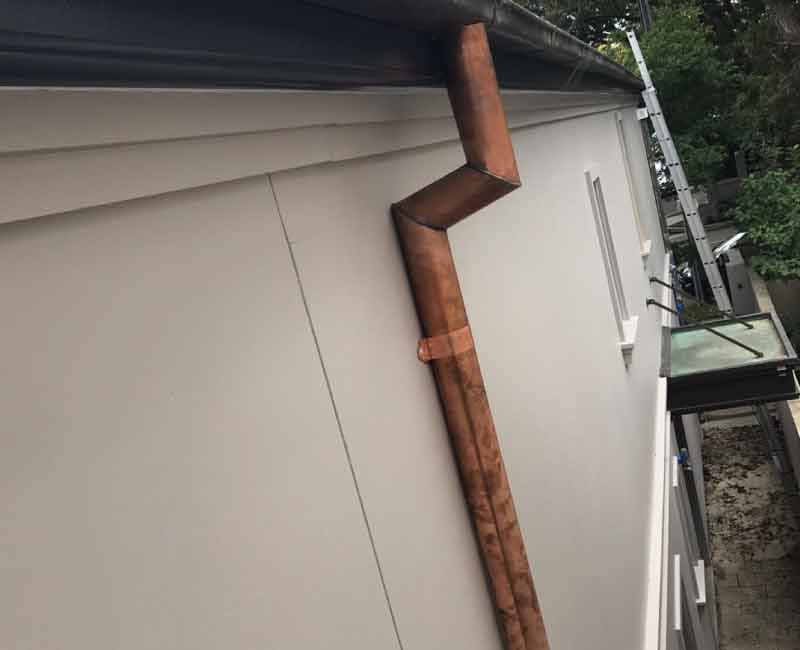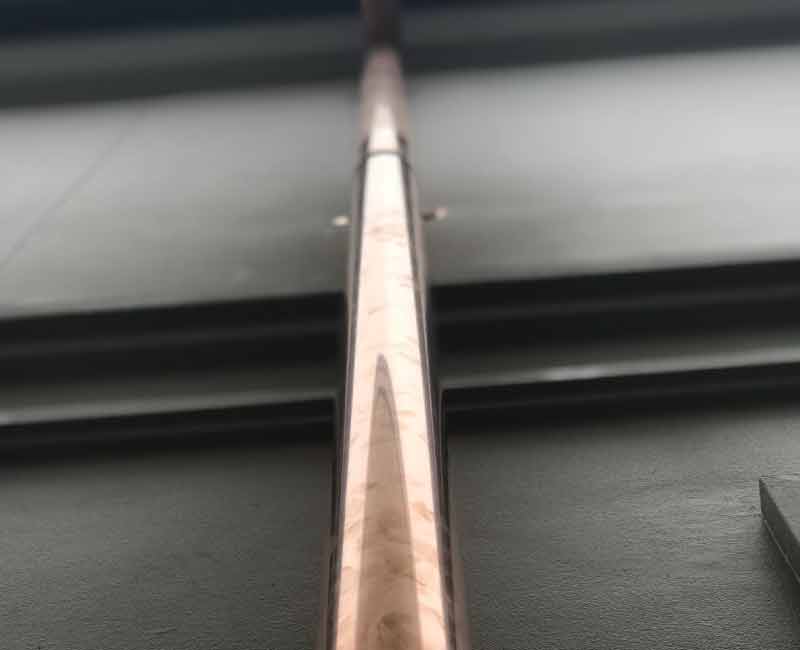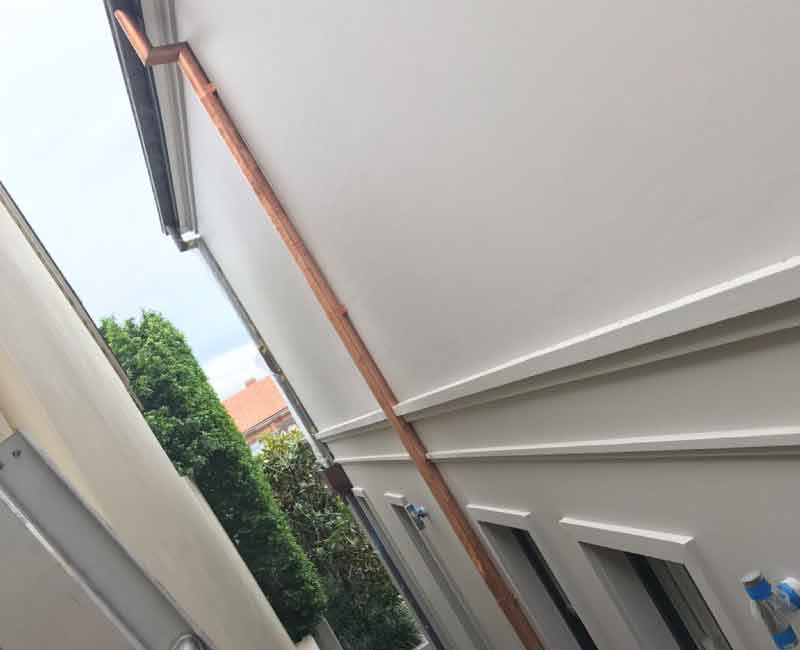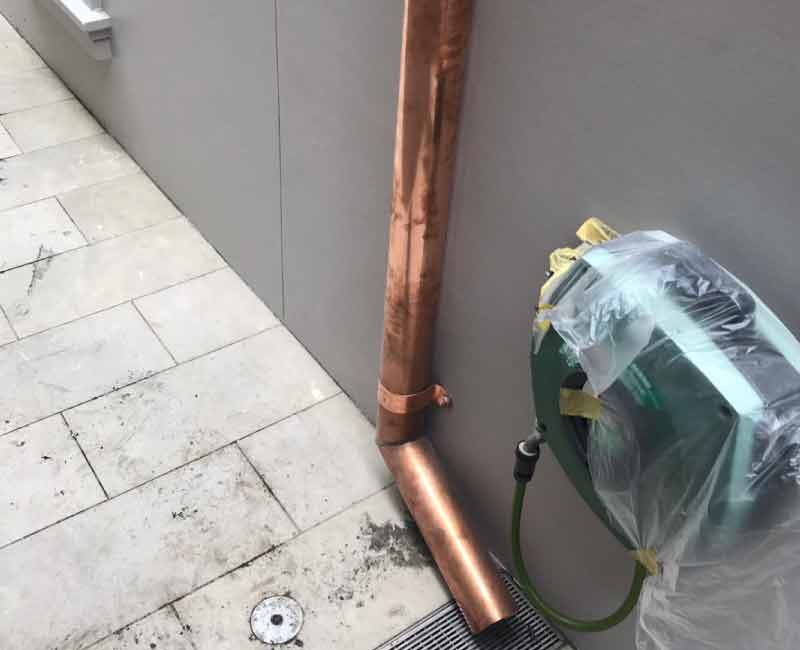 Remedial Gutter Work.
Problem: Copper gutters overflowing every time it rained.
Home is located in Woollahra NSW  and has copper gutters and downpipes.
Solution: clean out gutters and install an additional downpipe with soldered the mitre joint to match existing downpipes.
Customers were very happy with the workmanship and the results….no more flooding.
Roofing Problem
Multiple leaks in this residential home in the Hills district.
Older style home with parapet walls all-round the perimeter of the dwelling.
This was a poorly designed roof with shallow internal box gutters.
In heavy rain, box-gutters filled and then overflowed into the house.
A difficult fix for some contractors, not for SydneyRoof.
Sydney Roof Solution
Eliminate box gutter altogether.
This meant cutting down the parapet walls all-round the dwelling below the roof height.
 We also installed a new 150mm half round guttering all around.
Followed by . . . . . . . 
New Colorbond roof
New additional insulation
New flashing all around
New downpipes
Re-install the solar hot water system
This generated a more modern look and a headache free roof into the future.
The owner was very happy…..
Longline 305 Wall Cladding
New Metal Roof Installed in Newtown Inner West Sydney NSW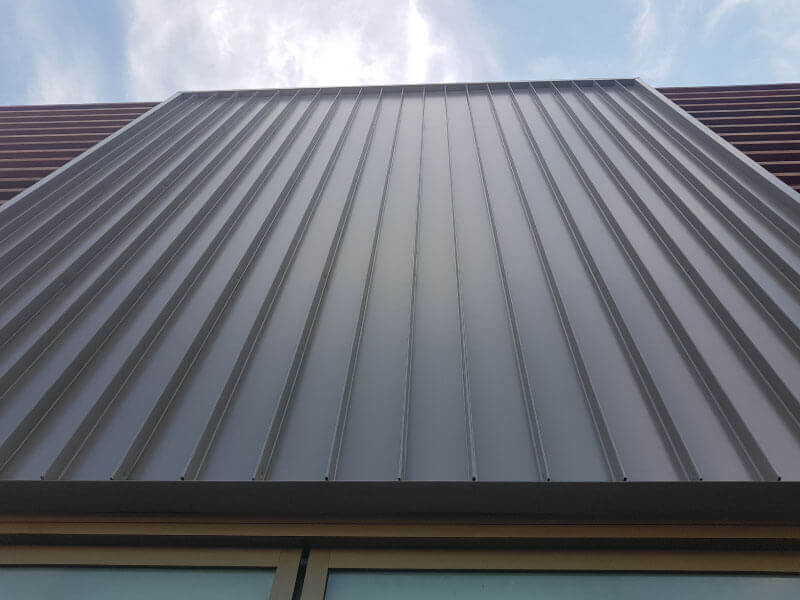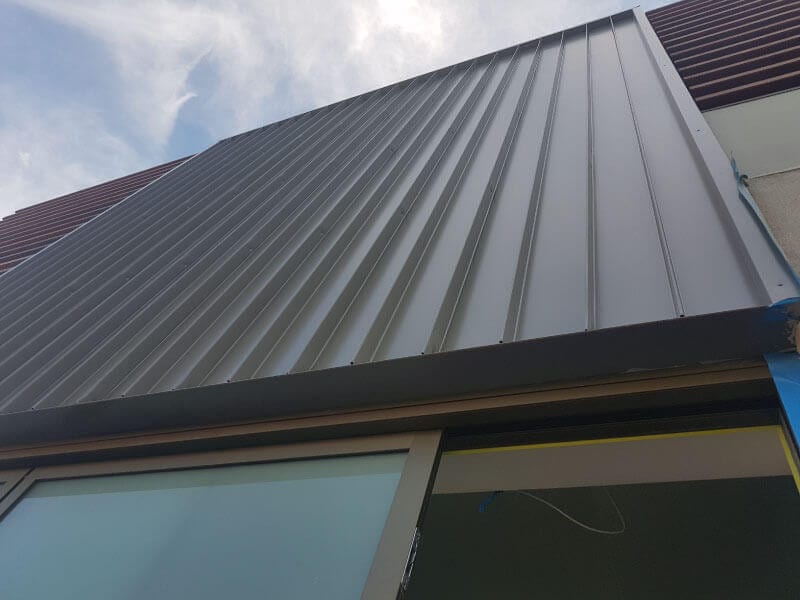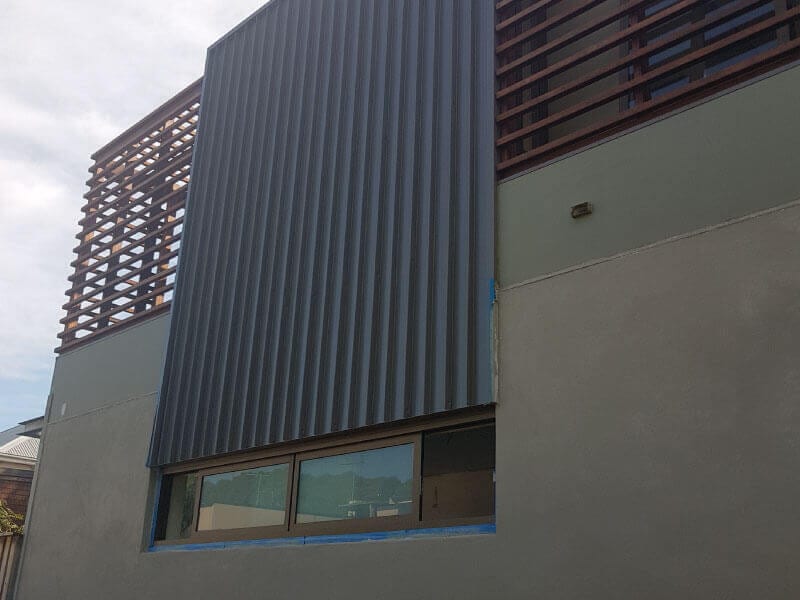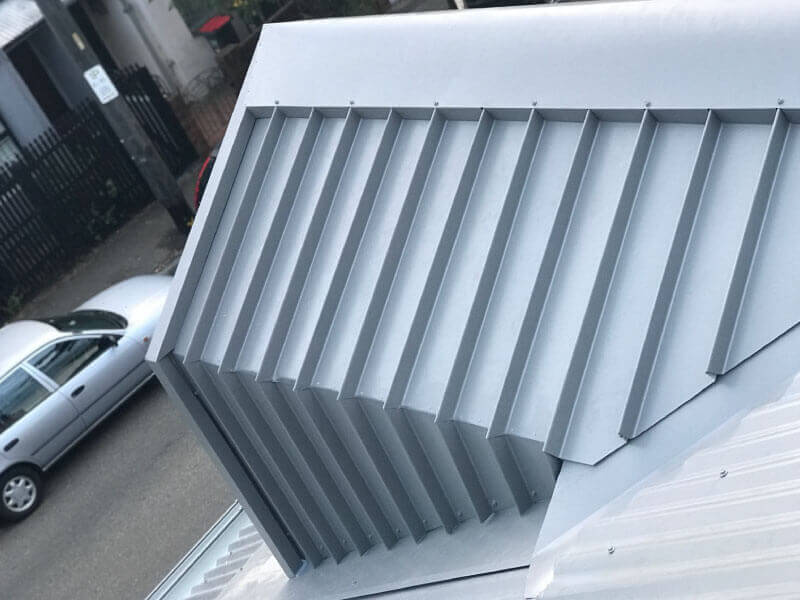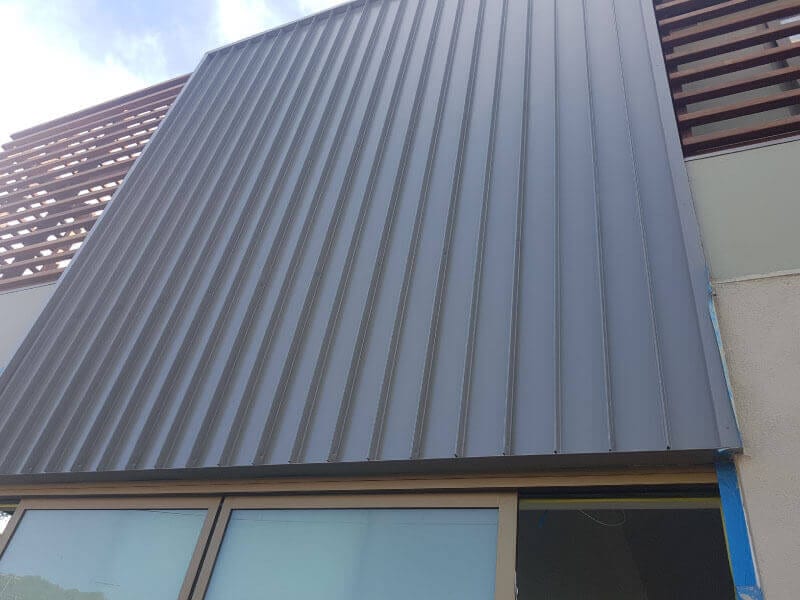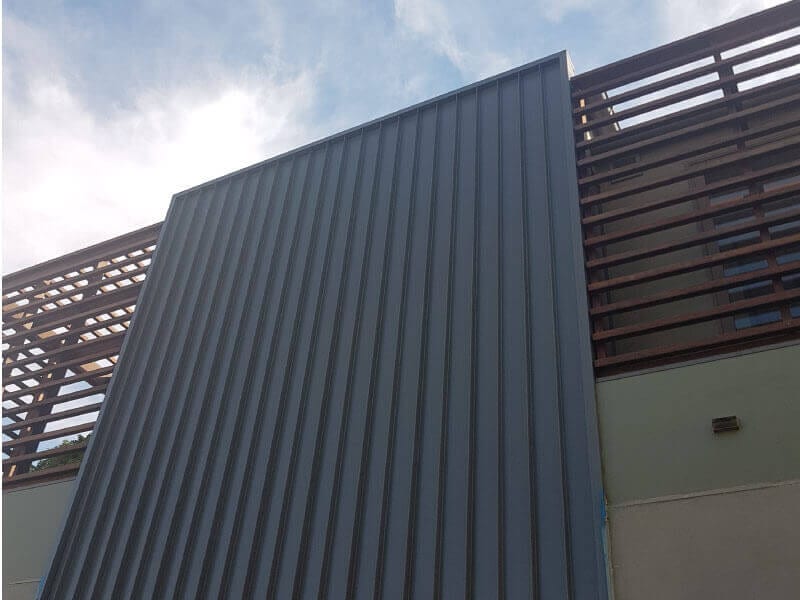 Making an Old Establishment Look Modern With New Metal Siding
Sydney Roof was asked to do a feature wall on a newly renovated home in the heart of Newtown in Sydney's inner west.
The product the homeowners requested was Longline in Colorbond Woodland Grey colour
Longline, which is produced by Lysaght has become a sought after new product which produces clean bold lines for a modern fresh look.
Sydney Roof installed the Longline wall cladding on the feature wall of the home immediately giving the home the fresh modern sleek look that is in line with today's trends.
Longline roofing and wall cladding is now available in the Colorbond Mat Finish making it a sought-after modern look product that makes a statement on any project.
New Colorbond Metal Garage Roof Sydney
Roof Repairs Sydney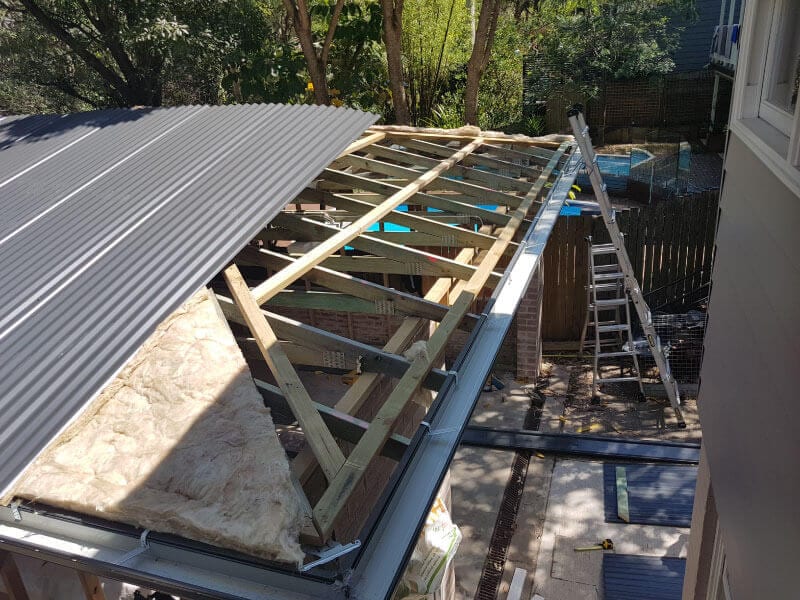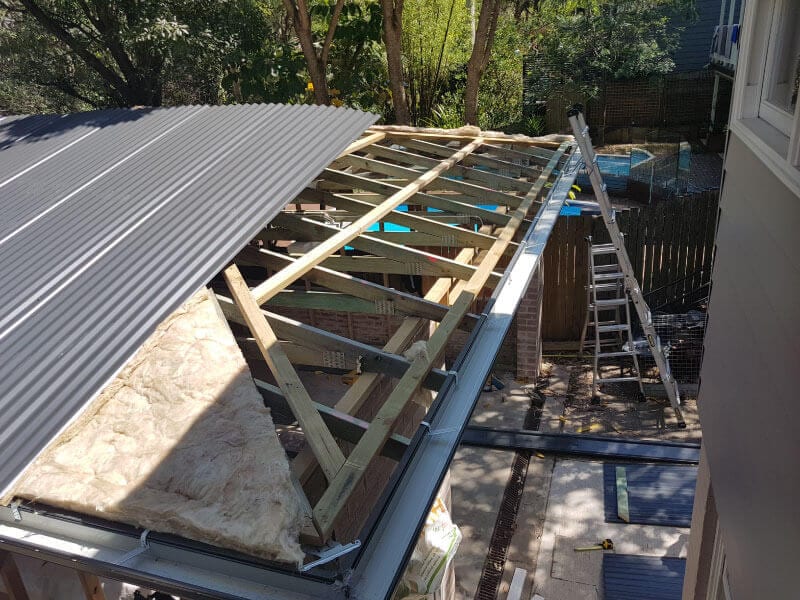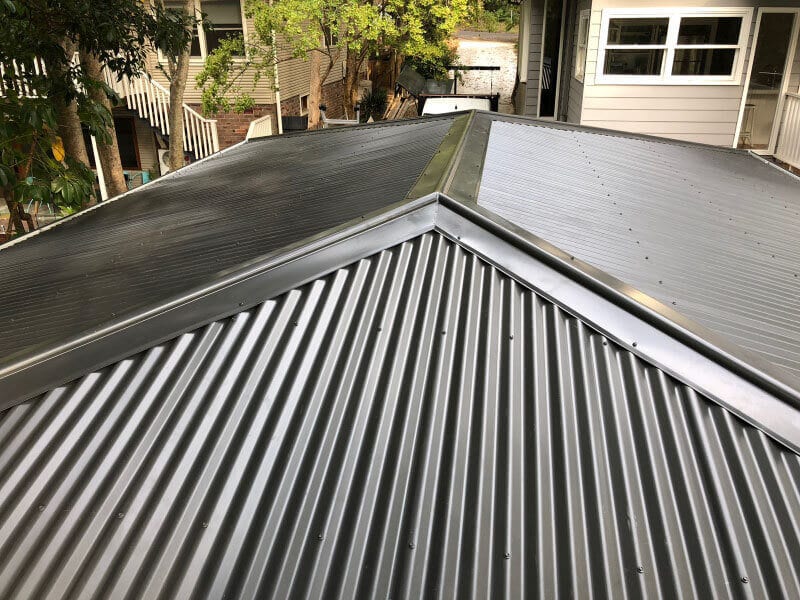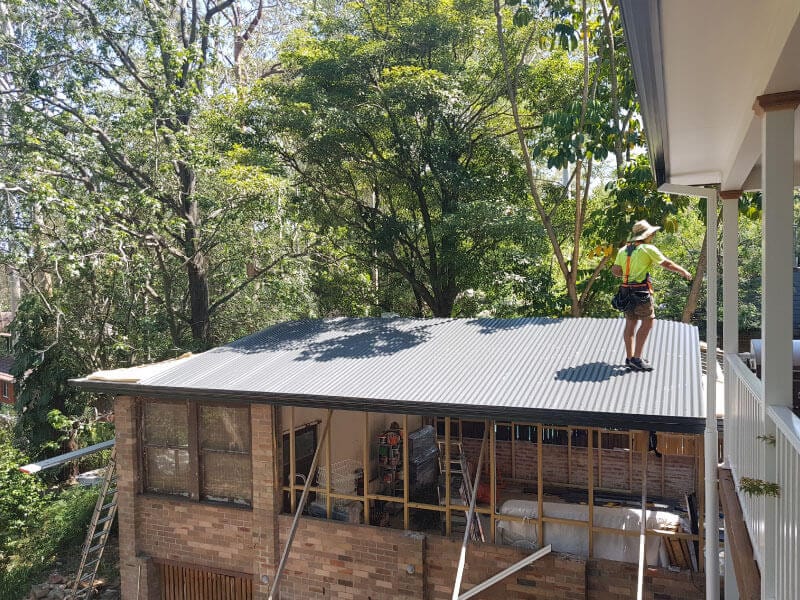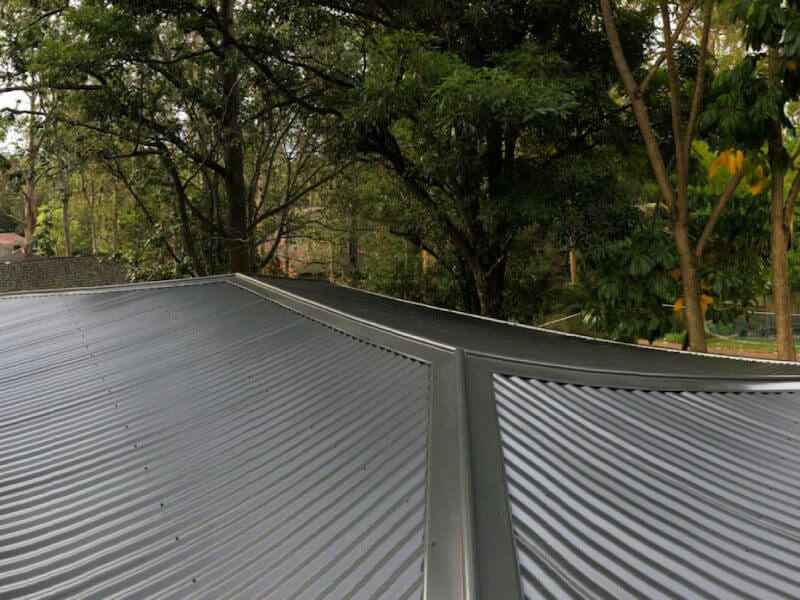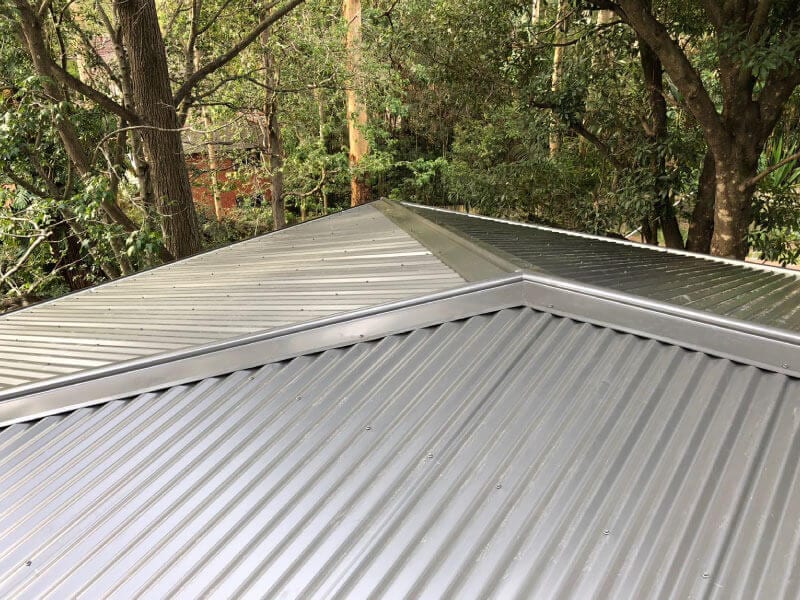 New Colorbond Metal Roof with new 300mm Turbo Vent (Whirlybird)
This was a new install for a builder. The property is located at Normanhurst in Sydney's Upper North Shore.
The roof is for a garage with Custom Orb roofing in Colorbond Monument, with new Anticon 60 foil faced insulation.
The builder also asked for  Ace metal fascia also in the Colour Monument.
To finish the job we also installed Ace Hi Front gutters with 100x75mm downpipes.
The builder was looking for a modern, clean lines design, with the colour and look that Monument achieves.
At the end of the installation, we had achieved the modern look and straight lines both the builder and owner were looking for.
Custom orb roofing, new Colorbond metal fascia with new Ace Hi front gutters.  Also installed were 100x75mm downpipes, Anticon foil faced blanket insulation.