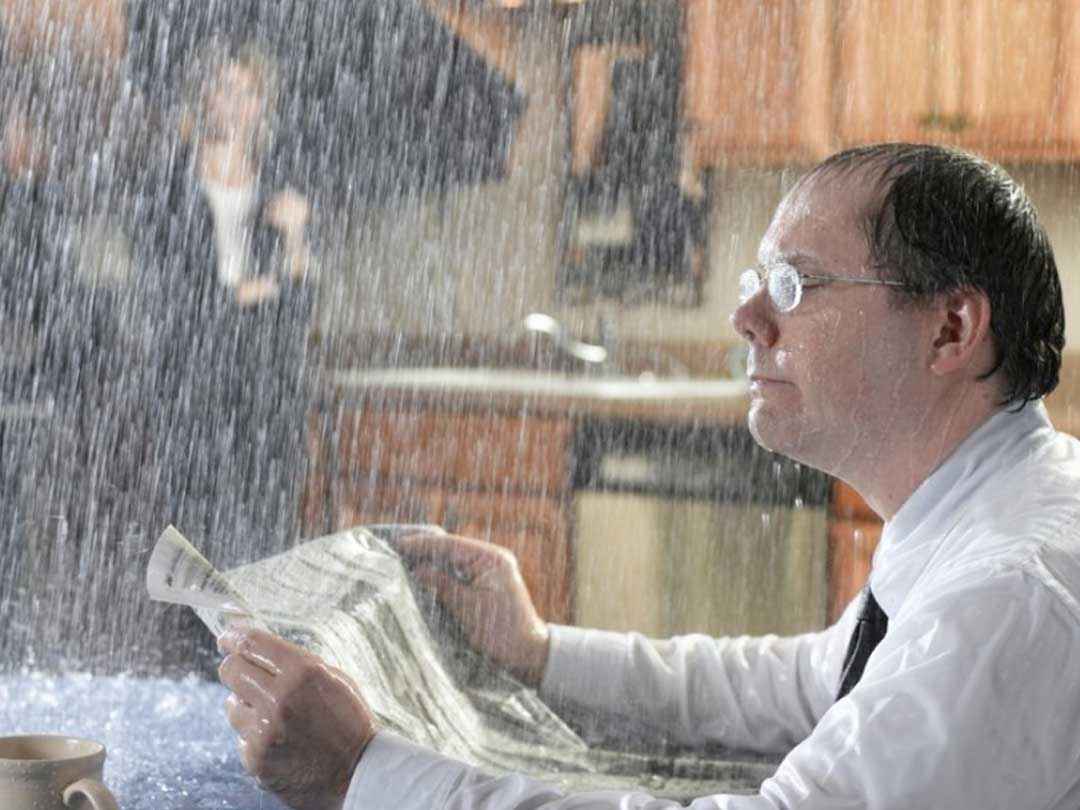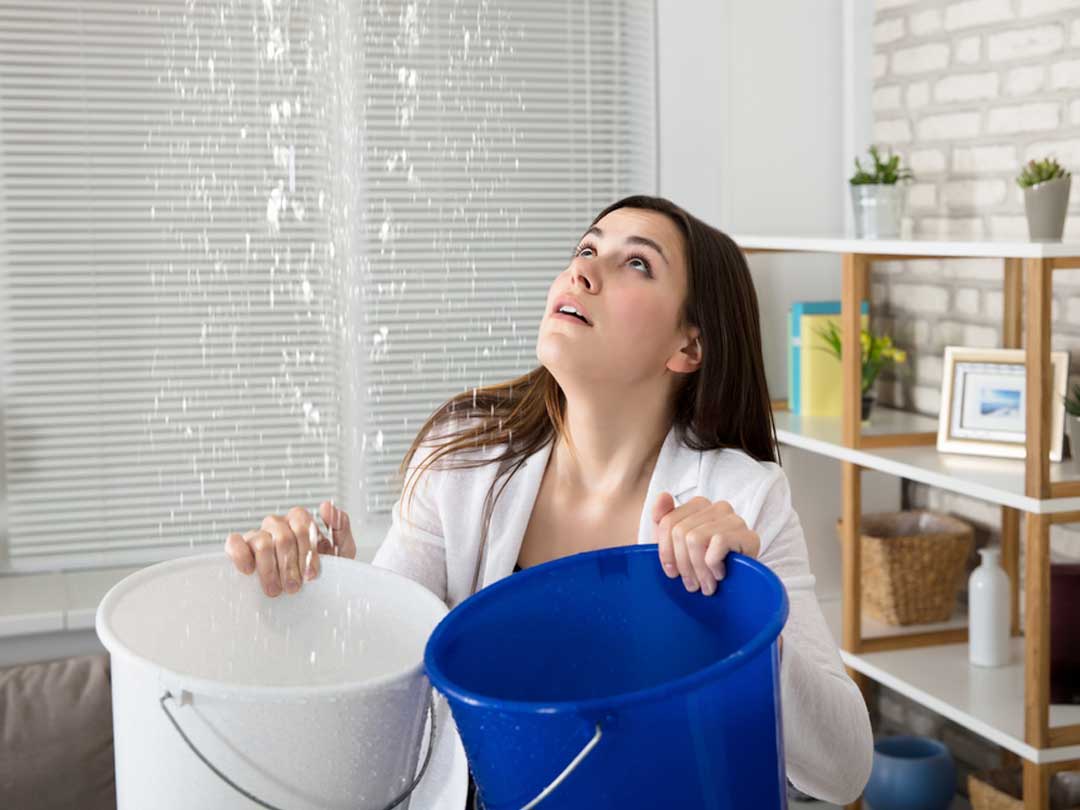 Roofing Repair Service & Expert Leak Detection Services
At Sydney Roof, we specialize in detecting those pesky leaks that seem to never be fixed never mind how many times you try and how much money you throw at it. We understand the frustration this can cause and we pride our self's on not giving up until that roof leak is found, fixed and dealt with.
Sometimes these roof leaks come from the many items that have been installed over the years on your roof. Items such as pool heating, Air-conditioning piping, skylights and every item that now penetrates through the roof all add to the places water can seep through your roof and into your home. Of course, all of these items must be dealt with as a part of the roof repair service. The Roofing company and the tradesmen they send to do the job must be experienced and have the skill set that to be able to deal with everything that can be encountered during the roof repair process.
Sydney Roof has 30 years combined experience in all aspects of roof repair and maintenance of both Metal and Tile Roofs, there isn't anything we haven't seen, detected and fixed.
What happens if you need just a small repair?
At Sydney Roof, we deal with everything from small simple repairs to major roof disasters. We will be there to advise you, help you to understand the Quoting process and fix your roofing problems once and completely. Metal or Tile Sydney Roof can and will help you with all aspects of your repair process and leak detection. Your roof has its problems, we have the solutions and you the homeowner have peace of mind. That's what 30 years of experience gives you.
Roofing Repair Service in Sydney
Sydney is home to a beautiful range of landscapes – amazing beaches, the wonderful Sydney harbour, and many pockets of residents clustered throughout the city and the suburbs beyond. Although it's not Australia's capital, it has the honour of being its biggest city. It's also a massive tourist hub, attracting hundreds of thousands of visitors from all over the world every year.
Recently, with real estate prices soaring to astronomical levels, home values in Sydney have seen huge increases. Many people are deciding to sell homes they've held in their family for years, whilst others are just breathing a sigh of relief they were able to make it into a difficult property market.
So, if you're one of those living in Sydney who is lucky enough to own your own home, now is one of the most important times for you to make sure that home is well looked after and kept in top shape. After all, even in a healthy and competitive property market, major structural issues or damage to a home can still cause the value to drop – not only if it was put on the market at that point, but if it is not addressed and allowed to linger over time, only causing more issues than if it were addressed in the first place.
One of these areas that are crucial for homeowners to pay attention to is any required roof repairs. Roofs are damaged in a wide range of ways, and in Sydney in particular, roofs are forced to stand through heavy storms, harsh rains, and strong wind gusts throughout the year as the Australian storm season passes through. These storms put pressure on roofs that can cause stress points and can lead to cracks that get worse as they develop over time. Damage can also be caused by debris that impacts on the roof as a result of the storm, such as shards of glass, heavy tree branches, or anything picked up by the wind and transported onto the roof. If there's been a heavy storm of any kind in your area, it's crucial that you do an external and an internal check of your roof once the storm has passed to ascertain whether or not your roof requires the services of a roof repair contract.
If you've done a check and have found there is indeed an issue with the roof, now is the time to call in a professional. There are a number of great, reliable, honest and thorough roof repair professionals throughout Sydney who service a wide area, from Sydney's inner west all the way across to Sydney's beautiful north shore region.
Roofing Service
When looking for a roof repair contractor to hire, there are a number of areas you need to discuss with them before work begins. Firstly, it's wise to gather a number of quotes, so you're not just hiring the first person you speak to. Getting an idea of what the going price is for the work you require to be completed will allow you to choose a market-competitive contractor without accidentally signing up with someone who's too cheap. Whilst it may look good on paper for you to go with the cheapest priced contractor, you're bound to run into issues with someone who's looking to undercut the market. The old saying of 'you pay for what you get' is especially true in the contractor market, so make sure you have thoroughly discussed each quote to check that it not only covers labour and materials, but also a workmanship and materials guarantee that will give you peace of mind on the quality of the roof repair job for many years to come. There's nothing more frustrating than investing the time and finances into getting a roof repair contractor in to repair a leak, only for that leak to continue to grow as time puts pressure on it if it wasn't properly fixed in the process. The roof literally provides protection for you and your family 24/7 – now is not the time to cut corners in giving it the time and attention it needs to make a full recovery from any damage.
The next thing to check on when choosing your contract is their reviews. Many online services allow people to review local tradespeople, and roof repair contractors are no different. It's wise for you to draw on the experiences of others who have worked directly with this professional before making your final decision. Are there any glaringly bad reviews? Check through their service history and look for someone with a pattern of satisfied customers – if you're seeing negative reviews and comments pop up often, let someone else take the risk with that contractor instead of spending your hard-earned dollars on someone who cannot prove a strong base of a solid customer history.
It's also worth spending some time speaking with the roof repair contractor about the way they will address the problem in the roof. As they are the professional, and you're not, you should be able to rely on their diagnosis of the roof's current state, as they can examine any cracks you may not have noticed yourself, or spot early signs that could develop into a much larger (and more expensive!) issue if not fixed at this point. You want to look for someone who will take the time to evaluate the roof thoroughly before putting their quote together, as you may otherwise be in for a nasty surprise when they turn up to carry out the work, and suddenly find labour and material costs blow out as new cracks are discovered.
As well, when negotiating on the quote, ask for someone who will charge you a flat fee for the full job, rather than someone who's working by the hour. If a roof repair contractor is working by the hour, they have more incentive to move slowly and to overcharge you for the work to be carried out. You want to ensure you're working with someone who is reliable, transparent in their costings and rates and who will get the job done not too quickly to cut corners, but not so slowly that they're overstaying their welcome and adding significant dollar values onto that final bill back to you.
One of the most popular roof types in Australia is metal. As Sydney experiences an extreme range of seasons, metal roofs are designed to withstand nature's elements and last the test of time. A great roof repair contractor with years of experience will be deeply familiar with the different needs that present themselves in a metal roof repair instance than in comparison to a tiled roof repair job. Metal roofs can benefit greatly from some TLC. The process your contractor will follow may involve some or all of these elements:
A targeted pressure clean of the roof surface and the guttering system. This removes debris and dirt and leaves the metal looking brand new. Years can be shaved off of the appearance of your home through this simple process alone, but as it can be dangerous work and involves slippery surfaces at a height, this is definitely one that's best left to the professionals.
The replacement of old nails or rusted screws – as nails and screws are metal-on-metal, their chances of rusting are higher than on terracotta roofs. By replacing these materials with new versions, the roof will remain structurally sound for much longer.
Replacement of metal sheets where necessary – your roof repair contractor will be able to let you know when it's best to replace a part of your roof instead of repairing it. With a metal roof, this is a simple matter of replacing sections of the metal with new matching metal sheets. Your roof repair contractor will be able to access the materials required to match your current roof material type and colour so you won't be left with a patchy-looking roof once they're finished.
Application of rust inhibitor to surface rust – another thing metal roofs suffer from in general is surface rust, just as any other metal would over the course of time. Your roof repair contractor will come armed with a specially formulated chemical that will remove current existing surface rust and inhibit the development of anymore.
Application of metal primer and membrane coating – once any fixes have been carried out, the roof repair contractor will go ahead and apply a primer and then a final coating, to lock in the roof's colour and act as a protector against the elements.
If you have a metal roof and are concerned about the cost of these fixes, spend some time online looking at before and after images of metal roof repairs. The differences can be astounding and the value to your home's visual appeal can increase tenfold. This is especially of use if you're looking to put your property on the market, but even if you plan on living there for decades longer, you'll get to enjoy the feeling of coming home to a shiny new roof and a great street front house appeal!
Leaks in roofs are very serious matters that can lead to long-term problems in your home. After all, roofs are designed to keep the outside from coming in. Leaks can cause water stains to run across ceilings and down walls, which in turn can grow moldy and actually lead to structural damage that will take a costly repair. As well, if you can spot a leak inside, you can guarantee that any structural wood in your roof will be rotting as a result of the trapped water, and mold will be growing on the insulation in the roof.
Sometimes a leak may be difficult to find, as it's not immediately apparent to the naked eye. This is where the services of a Sydney-based roof repair expert can come in very handy. These contractors are trained to find leaks and solve the problem on your behalf. As well, spending time climbing on the roof can be a bad idea for people who aren't professionally trained, so don't risk your personal health and safety when you could instead rely on a professional to take care of the problem in a timely and thorough way.
Some people might try and DIY the problem on a Saturday morning by applying small amounts of roof cement – but you're fooling yourself if you think this is a long-term solution to the problem. At best, this is a temporary measure, and at worst, you're allowing the problem to continue to grow without taking adequate steps to solve it.
Sydney has a number of older homes that have been in existence for 20 years, 30 years, or even longer. Many of these homes come with traditional chimneys leading down to beautiful fireplaces. However, these chimneys can cause problems when it comes to roof leaks, as they provide opportunities for rust and degradation over time around the base to lead to serious leaks within the house. If your home has a chimney like this and is experiencing leaks, it's time to pull out the directory and find the services of a Sydney-based roof repair expert who can act on your behalf to restore structural integrity to your roof and peace of mind to you when it comes to your home's safety and security.
It's all too tempting to leave 'small' leaks or cracks on a roof and see if they withstand the test of time. However, these problems are guaranteed to get more serious the longer you leave them. Don't risk your family's safety or the chance of the cost of repair growing in comparison to if you had taken action when you were made aware of the problem. Trust your local roof repair professionals and engage their services for a job that's guaranteed to give you the roof repair you need so you can sleep well under it at night.