Sydney Roof – Service Area
Maroubra a Place by the Sea
Maroubra, an aboriginal word that means place of thunder is the name of the beachside suburb of Sydney.
Aboriginals first inhabited the area before the arrival European settlers who built the first house in 1861 by Humphrey McKeon.
After 1861, more settlers arrived and worked wool scouring jobs, north of the Sydney Bay.
The suburb is an eastern suburb of Sydney that sits 10 kilometers south of the Sydney central business district.
It is in the city of Randwick, where it is the largest suburb. Maroubra is bigger than other suburbs in population and size.
Many people love the area due to the sandy beaches.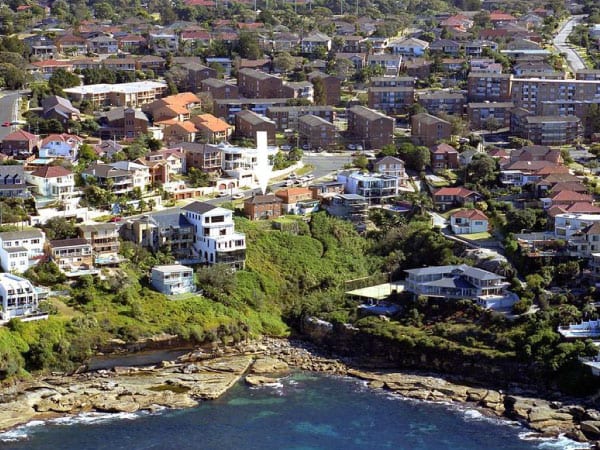 Maroubra – Surfs Up!
In 1898, the suburb made headlines when the Hereward, wrecked on the beach while headed to Newcastle.
The ship, made from iron, made it cumbersome which made it difficult to refloat the ship.
The wrecked vessel remained on the beach as attempts were made to move it.
It later moved to building a coffer dam around the wreck.
It was such a historical occurrence in the area that one of the streets in Maroubra is named after the ship.
Most of Maroubra land was undeveloped until 1910 when a real estate developer, Herbert Dudley divided the land into blocks and lobbied for the tram line's extension.
He wanted the tram line to reach the area where he had built Dudley emporium.
As more land was released for residential use, the city experienced significant growth.
Maroubra is close to other eastern suburbs of Sydney like Coogee which is east of Maroubra, Randwick to the north, Matraville on the south and Pagewood to the west.
These are some of the closest neighbors of the beachside suburb.
Once Maroubra grew into a residential suburb, the area became a hub for tourists who come to experience the beachside way of life.
The suburb has so much to offer, a fantastic view and many recreational facilities that attract people to the area which has led to population growth.
It is a popular weekend and holiday destination for many people because of the perfect waves for surfing.
Individuals who do not know how to surf visit Maroubra to learn while experienced surfers visit the southern reef that has the premium wave for surfing.
The suburb gives a new meaning to the appreciation of outdoors.
It features an outdoor gym that is free for all.
The gym features many exercises that are great at building strength and keeping fit.
The gym is strategically situated outdoors so that people can draw motivation from the beach view.
If you are not looking to surf, swim or workout, Maroubra has so much more to offer.
There are parklands that many people take walks on, jog and even picnic.
The beach is also a perfect picnic site for many people.
Maroubra Skate Park is another attractive spot for people visiting the beachside suburb while kids get to play on the playground that has many safe and fun-filled activities.
SYDNEY ROOF LOCATIONS
PADSTOW: 24 Curzon Rd, Padstow Heights, NSW, AU
CROWS NEST: 44 Huntington Street, Crows Nest, NSW, AU
KINGSFORD: 170a Botany Street, Kingsford, NSW, AU
Tell Us About Your Project
Fill in your details below and we will book a time for a free onsite inspection and quote
(Roof Repairs Service – Cladding contractor)
(Home Builder – Steel Frame Contractor)
Maroubra NSW 2035, Australia
Sydney Roof Service Area Maroubra NSW 2035, Australia