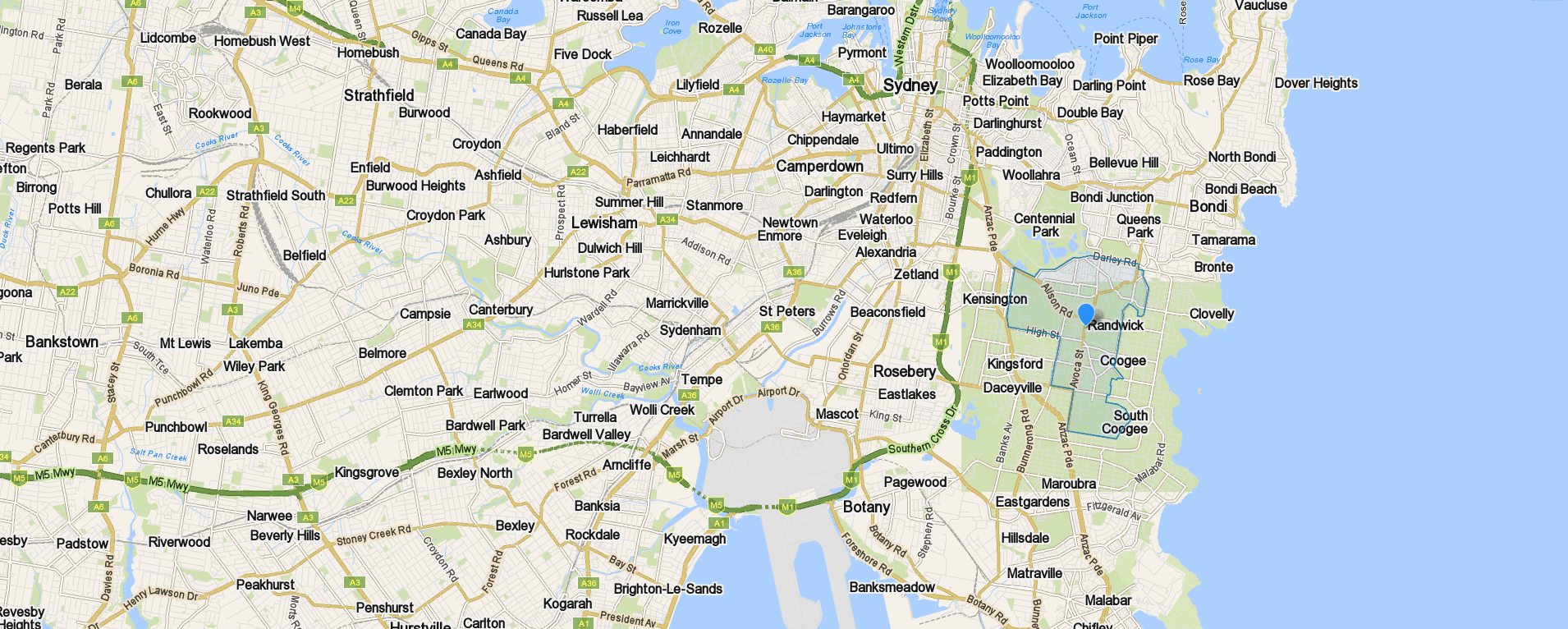 Sydney Roof – Service Area
Randwick NSW
Randwick suburb is the administrative center of the city of Randwick. It is part of the eastern suburbs and neighbors suburbs like Kensington and Coogee.
Randwick is 6 kilometers south-east of the Sydney central business district. Its proximity to the city is an advantage that promotes development in the suburb.
The area got its name from Simeon Henry Pearce who named the suburb after his birthplace, Randwick England. He made Randwick suburb his home and became the mayor of the area more than five times.
He arrived in Randwick in 1842 with his brother, and they developed the area and even extended to Coogee.
He built a house where he lived and named it Blenheim. It is one of the popular buildings in the suburb.
The building is still visible and is in even better condition after its restoration when the city council acquired it.
After the Blenheim building on Blenheim Street, there is Avoca Street where the star and garter inn, a sandstone historical building lies.
The star and garter inn was built in 1830 as the home of Captain Watson. He was responsible for Captain James Cook's memorial.
Randwick is mainly a residential suburb that has many remarkable and noteworthy buildings. There were many private homes built in Randwick in Avoca Street, Venice and Frenchman's road.
These homes include the Torquay and Clovelly.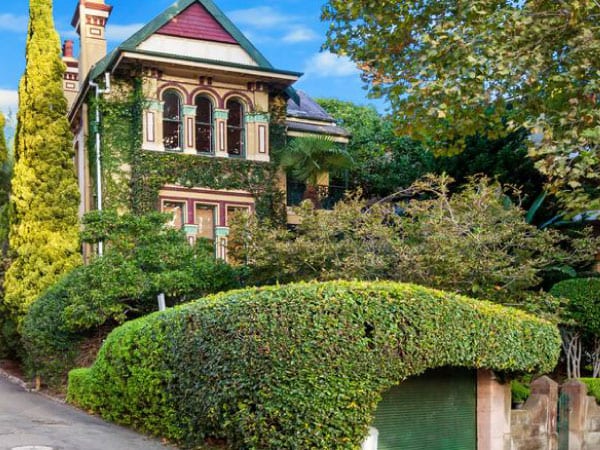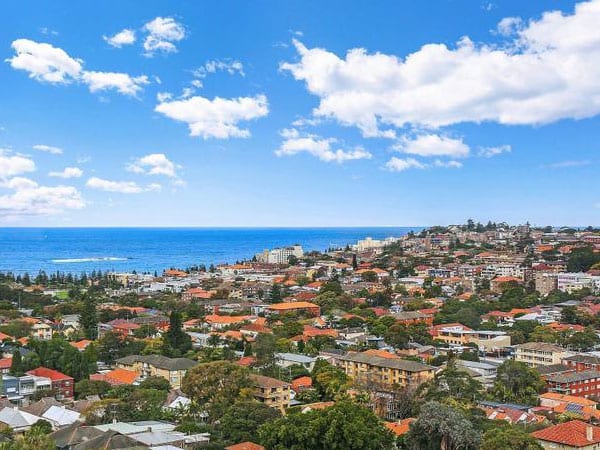 Horse Races and Beaches
Randwick poses a large racecourse, Randwick racecourse that is one of the biggest attractions to the eastern suburbs. Many of the residents in Randwick visit the racetrack during the weekends and holidays.
It has also contributed to the popularity of Randwick and attracts racers from many parts of the world.
Centennial Park, which is North West of Randwick is another popular spot for locals and tourists. Maroubra, the beachside suburb is south of Randwick and a popular stop for tourists and residents of Randwick as well. Queenspark is the northern neighbor of Randwick.
Most of the Randwick area is residential, but there is a commercial section in Belmore road and Avoca Street. There are many retail stores in Belmore street area that feature a variety of goods and services.
The Royal Randwick shopping center and the Randwick plaza are shopping centers that cater to the locals and attract tourists with the range of stores they have.
Avoca street also features several businesses including hotels and cafes. Many of Randwick residents living near Coogee suburb also get to shop at the retail stores in the area. Avoca Street and Belmore road intersection is the location for a gourmet cookhouse in a heritage building built with sandstone and a statue of captain cook.
The spot is the entertainment hub of Randwick; it is the area in Randwick that has many recreational centers and also has cafes, bars, restaurants, the Ritz theatre and an art deco cinema. Nightlife in this part of Randwick is highly popular. More cafes, restaurants, and clubs can be found at the junction of St. Paul's road and the Perouse.
SYDNEY ROOF LOCATIONS
PADSTOW: 24 Curzon Rd, Padstow Heights, NSW, AU
CROWS NEST: 44 Huntington Street, Crows Nest, NSW, AU
Clovelly NSW 2031
Clovelly is a small suburb of Sydney, New South Wales, Australia. According to a 2011 census, Clovelly has a population of 4,581 residents.
It is located south-east of Sydney's central business district. It is governed by the City of Randwick local government area. It is a beachside suburb, located on the end of the narrow bay. Surrounding suburbs include Queens Park, Randwick, Coogee, and Bronte.
Clovelly has a rich history and offers many sporting, recreational and cultural opportunities for its residents to engage in.
Origin
Clovelly has a rich history. It was originally known as Little Coogee. It officially became Clovelly in 1913.
For years, Clovelly was most known for the Mundarrah Towers, which was bought and added to by Samuel Bennet, owner of influential newspaper Australian Town and Country Journal.
In 1926, the Mundarrah Towers were taken down in order to make more room for residential development.
Currently, Clovelly is a predominantly residential area. Clovelly does still have a commercial area, divided into shopping precincts on Clovelly Road. The rich history of Clovelly has allowed the suburb to develop into what it is today.
Demographics and Public Transportation Clovelly
Clovelly is a small suburb. It only has 4,581 residents, as reported by a 2011 census.
The majority of Clovelly residents were born in Australian, as over 65% of its residents are Australian born.
Other nations represented include England, New Zealand and South Africa.
Clovelly is unique in demographics in that it has a high-density housing rate, compared to Australia's national average.
Over 70% of residential housing in Clovelly are flats, terraces, townhouses, and other high-density dwellings.
Historically, Clovelly depended on tram systems for public transportation. The original tram system was introduced in 1912. The tram system continued to expand until 1957 when it was shit down in favor of public bus routes.
Sports, Recreation, and Culture in Clovelly
Clovelly offers its residents many opportunities to engage in sports, recreation, and cultural opportunities. For recreation, residents can enjoy Clovelly Beach. The beach is also used by the Clovelly Surf Life Saving Club.
Other sporting opportunities include the National Rugby League team Sydney Roosters.
They also host the Junior Rugby League team the Clovelly Crocodiles.  Aside from rugby and surfing, Clovelly is also home to the Clovelly Eskimos Winter Swimming Club.
Clovelly is home to many notable residents and former residents. Notable residents include Greig Pickhaver, the famous comedian, Kim Lewis, famous 1980's actress, journalist Paul Barry, and ABC journalist Jonathan Holmes. Former gold medalist Clare Dennis was also a former resident of Clovelly.
Tell Us About Your Project
Fill in your details below and we will book a time for a free onsite inspection and quote
Randwick NSW 2031, Australia
Sydney Roof Service Area – Randwick NSW 2031, Australia